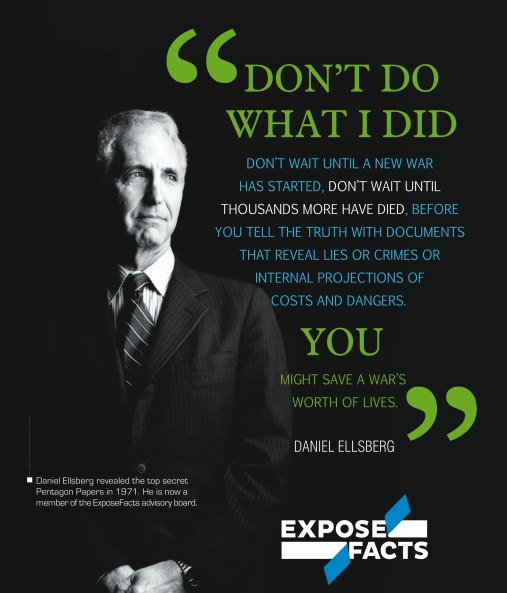 Snowden and Ellsberg hail leak of drone documents from new whistleblower
[Daniel] Ellsberg said of the source: "I hope they stay anonymous. Nothing at all would be gained by their suffering the fate of exile like Snowden [who now lives in Russia], or isolation or imprisonment like Chelsea [who was given a 35-year jail term]. Or the life sentences that I faced, or that others have faced.
"It comes down to this. Hundreds could have done what I did, literally. And should have.
via http://www.theguardian.com/us-news/2015/oct/16/drone-documents-whistleblower-edward-snowden-daniel-ellsberg?CMP=share_btn_tw
—————————————-
The greater the number of whistleblowers, the more likely it is that our planet will survive – in recognizable fashion – the crazed crony capitalism being malignantly pedaled as democracy by the mega-merged mainstream media, Crazed Capitalistic Crony #1.