Grand jury indicts Batterson, Dorworth on violating public records law – Orlando Sentinel
In April, Batterson was indicted by the panel on three bribery-related charges for allegedly offering a $5 million-a-year expressway-authority contract to a consultant in exchange for hiring his friends. He is free on $3,000 bond.
via Grand jury indicts Batterson, Dorworth on violating public records law – Orlando Sentinel.
—————————————————————-
This ridiculous tale of wrist slaps stands in stark contrast to Florida Governor Rick Scott's comment for the article:
"I expect every public official to live up to the highest standards."
It gets sillier … local state attorney Jeff Ashton defied the 15-member grand jury's finding of a "culture of corruption" within the Orlando-Orange County Expressway Authority:
"It is a reputable organization."
The finding of a "culture of corruption" tag is not new; it's how the Authority was described in 2009. And Jeff Ashton's opinion on what is reputable is worthless … Ashton's lawless labors to keep William "Tommy" Zeigler in imminent danger of wrongful execution and Gary Bennett wrongfully incarcerated included luridly knotting the two cases together, which formerly had nothing in common but egregious police, prosecutorial and judicial misconduct, perjured testimony, etc., as Gary's case originated in another judicial circuit.
Rick Scott could have declined to renew Gary Bennett's transfer and spared him from more of Jeff Ashton's lawlessness.  As Scott instead renewd the transfer, both he and Jeff Ashton are likely having trouble containing their glee over U.S. Supreme Court Justice John Robert's recent Pontius Pilate ploy in Tommy's case, followed by Florida Supreme Court's  approval of fast-tracked executions, as portrayed in the Orlando Sentinel June 12, 2014 article, "Florida high court OKs law meant to speed up death penalty."
http://www.orlandosentinel.com/news/politics/os-court-ruling-death-penalty-20140612,0,1883455.story
Tommy needs a miracle; he needs more people to read about him, and then stand up for him. Please download (free from link below) and read the most recent book about Tommy, and then start Tweeting to .@FLGovScott: #FreeTommyZ.
Tommy's miracle will be Gary's miracle, too, and many others'. Thank you.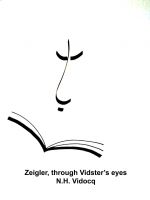 https://www.smashwords.com/books/view/152593