Petition for a Writ of Certiorari denied for Zeigler
Petition for a Writ of Certiorari denied for Zeigler on May 19, 2014. The only notation is that "Chief Justice [Roberts] took no part in the consideration or decision of this petition."
via Petition for a Writ of Certiorari denied for Zeigler.
———————————————-
U.S. Supreme Court Chief Justice John Roberts should have been impeached long ago; he's every parasitic corporation's dream-come-true, and a bloody nightmare for the rest of us.
It is known to the FBI, the Justice Department and Senate Intelligence Oversight that Florida's 9th Judicial Circuit has been continuously corrupt longer than William "Tommy" Zeigler has wrongfully been on death row … nearly 38 years.
Tommy's Florida Department of Correction's inmate info reflects a Duval County conviction. But Winter Park – where the murders took place – is in Orange County, which I learned this year was one of former Florida legislator/governor/U.S. Senator Bob Graham's "go to" circuits to reconstruct charlatan dog handler John Preston's reputation after he was resoundingly discredited in a federal court.
Tommy's frame-up should terrify everyone … it defies all stats. He isn't black or brown, and he wasn't poor; he was a very successful businessman.
Rick Scott knows Tommy isn't guilty. So did Charlie Crist before him. And Jeb Bush before Crist. And so on. Their confidence in getting away with murdering innocent Tommy is former Florida legislator/governor/U.S. Senator Bob Graham's ten years of "service" on the Senate Intelligence Oversight Committee.
The FBI was involved with numerous now-DNA discredited dog handlers, including John Preston, who mucked up @1,000 criminal investigations.
The FBI's forensic foul-ups are legion – Comparative Bullet Lead Analysis, hair and fiber analysis, and more – and they're being ignored by the Justice Department, with the continued consent of Senate Oversight.
Orange/Osceola is still a popular go-to circuit for Florida governors to hide corruption via Executive Order transfers that are supposed to ensure fairness in our courts, but achieve the exact opposite … with premeditation.
Gary Bennett's 1984 Preston frame-up was transferred to Orange/Osceola prosecutors. Charlie Crist originated the transfer, Rick Scott renewed it.
For a lark, Orange/Osceola prosecutors repeated the lurid lie they'd previously leveled at Tommy.
In Tommy's case, the homosexuality slander/libel served a purpose – although completely fabricated – that of attempting to prove their lies about blood patterns.
The homosexuality slander/libel was counterproductive in Gary's case: it defied the still-successful – although completely fabricated – original prosecutorial theory-of-the-crime.
Florida's already gotten away with murdering innocents.
I stand with the Daytona officers who sworn statements portrayed Gerald Stano as a serial confessor, not a serial killer; there was no forensic evidence against Gerald for any crime (and John Preston had been involved). Likewise, I stand with the legitimate dog handler who contradicted John Preston's perjured testimony against Linroy Bottoson.
Gerald was executed in 1998, Linroy was executed in 2002. Gerald was convicted in Brevard/Seminole, which Bob Graham protected by having Orange/Osceola "investigate" Preston and find him credible, despite a federal court previously finding him entirely incredible. Linroy was convicted in Orange/Osceola.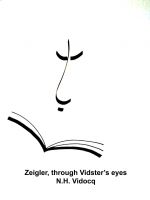 Please read Zeigler, through Vidster's eyes – https://www.smashwords.com/books/view/152593 – and the information available from the Free Tommy Z website – http://www.freetommyz.com/ – and stand ready to fight for Tommy's life.
Don't let Florida murder another innocent.
Update 10/17/15: Slate – owned by the Graham family – claims that the US Supreme Court is going to look at Florida "screwy" death penalty, including the fact that our judges can override jury's sentencing recommendations to impose the death penalty. Tommy's judge had done just that, but Slate doesn't mention him. Tommy's judge shouldn't have been Tommy's judge … he was out for revenge for Tommy previously prevailing over him, in helping a black bar owner retain the liquor license coveted by whites. The judge got his revenge … and didn't care that doing so kept actual murderers walking free.